Makeup is an art that allows you to enhance your natural beauty and express your creativity. Whether you're a makeup novice or a seasoned enthusiast, this guide will provide you with a treasure trove of tips and tricks to achieve flawless makeup application. From creating a flawless base to mastering intricate eye looks, you'll learn how to elevate your makeup game to the next level.
Prep and Prime:
The key to a flawless makeup application is a well-prepped canvas. We'll delve into the importance of skincare prep, including cleansing, moisturizing, and applying a primer. Learn how to choose primers that suit your skin type and address specific concerns like pores, texture, and longevity.
Foundation Perfection:
Achieving a flawless base starts with the right foundation. Discover how to choose the perfect shade and formula for your skin type and desired coverage. Learn application techniques, from using brushes to sponges, that ensure even and natural-looking coverage.
Concealing Artistry:
Concealers are your secret weapon for hiding imperfections and creating a flawless complexion. Explore color correction techniques to neutralize discolorations and blemishes. Learn how to apply concealer for brightening under the eyes and creating a sculpted look.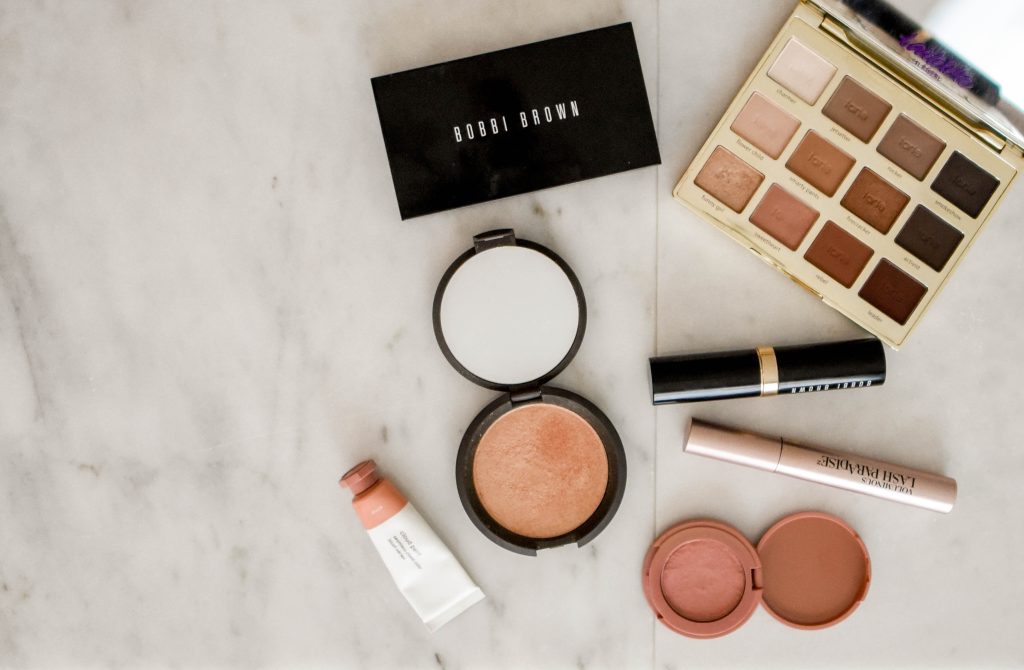 Contouring and Highlighting:
Sculpt your face and bring out your best features with contouring and highlighting techniques. From defining cheekbones to creating a lifted appearance, we'll guide you through the art of light and shadow to achieve a naturally contoured look.
Eye Enchantment:
The eyes are the focal point of your makeup. Dive into the world of eyeshadow application, from choosing complementary shades to blending techniques that create depth and dimension. Explore how to master eyeliner application, from classic wings to smudged and sultry looks.
Luscious Lips:
Discover the secrets to achieving full and perfectly defined lips. Learn how to line, fill, and contour your lips for a pout that stands out. Explore different lip products, from classic lipsticks to liquid lipsticks and lip glosses, and how to make them last all day.
Brows that Wow:
Well-groomed eyebrows frame your face and complete your makeup look. Explore techniques for filling in and shaping your brows, whether you prefer a natural or bold look. Learn how to choose the right brow products and create the perfect arch.
Setting the Stage:
Setting your makeup is essential for longevity and a flawless finish. Dive into the world of setting powders and sprays, and discover how to lock in your makeup while maintaining a natural skin-like texture. Learn how to avoid common setting mishaps like cakey or overly matte finishes.
Color Play:
Makeup is an opportunity to play with color and express your individuality. Experiment with different color palettes for eyeshadows, blushes, and lip products that complement your skin tone. Discover tips for creating monochromatic looks and incorporating pops of color into your makeup routine.
Mistakes to Avoid:
Even makeup enthusiasts make mistakes. We'll highlight common makeup mishaps and how to avoid them. From over-powdering to mismatched foundation, learn the solutions to ensure a flawless result every time.
Clean Beauty Removal:
The end of the day calls for proper makeup removal to maintain healthy skin. Explore effective makeup removal techniques, from cleansing oils to micellar water. Learn how to ensure your skin is clean and ready for your skincare routine.
With the right techniques and a touch of creativity, you can achieve makeup looks that enhance your natural beauty and boost your confidence. From a flawless base to mesmerizing eye looks, these makeup tips and tricks will empower you to create stunning looks for any occasion. Elevate your makeup game and have fun experimenting with different styles and techniques.