The holiday season is creeping in faster than you might think, prompting the need to start pondering over the perfect presents to bestow upon your loved ones. While statistics show that over 60% of Americans embark on their gift-buying journeys merely a week prior to Christmas, this last-minute rush often leads to harrowing stints of window shopping, budget overshooting, and an overall sense of anxiety.
Rather than succumbing to the throngs of frenzied shoppers, why not take a different approach this year? Begin drafting your shopping list now and gradually tick off the items as you go.
Read on to discover ten sensational Christmas gift ideas that will surely delight anyone fortunate enough to receive them.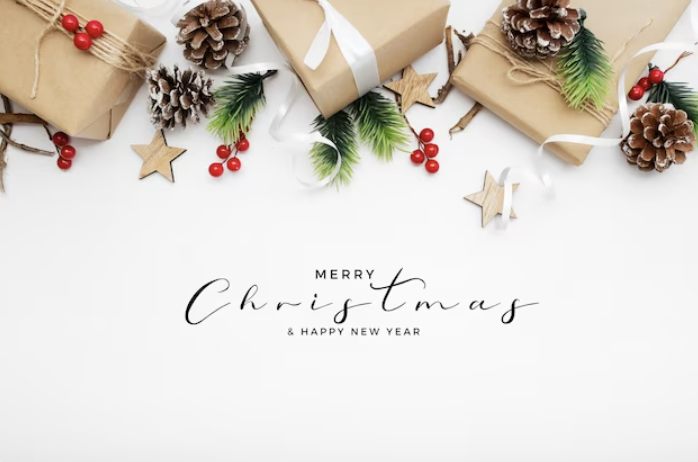 Image by denamorado on Freepik
A Versatile Multi-Tool
For the fathers in your life who have a knack for DIY projects, a multi-tool is an ideal choice. These nifty gadgets eliminate the need for cumbersome toolboxes and various pieces of equipment, condensing them into one compact device.
Playful Face Masks
With face masks having become an integral part of our 2020 wardrobe, why not inject a dash of fun into the mix? Surprise someone with a stylish, humorous, or creatively designed face mask that not only safeguards but also showcases their unique style.
Elegant Wine Glasses
Elevate the joy of sipping wine by presenting your favorite wine enthusiast with chic and whimsical wine glasses. These distinctive vessels might just secure you an invitation to their next wine-tasting soirée.
Immersive Projector Experience
If you know a cinephile who lives for movie nights, a projector could be the ultimate gift to amplify their cinematic adventures. Get ready to embark on unforgettable movie screenings, complete with popcorn and immersive visuals.
Trendy Wireless Headphones
For individuals still tethered to wired headphones, it's time to embrace the wireless revolution. From Apple AirPods to a plethora of alternatives, wireless headphones offer unparalleled convenience for music enthusiasts.
Wanderlust-Inducing Scratch-off Map
Spoil the globetrotter in your life with a scratch-off map, a unique and interactive way to track their travels. Unveil vibrant colors by scratching off visited destinations, creating a visually captivating tapestry of their adventures.
Laptop Personalization with Stickers
Bid adieu to mundane laptops and infuse some character with vibrant stickers. Choose a sticker set that resonates with the recipient's interests, be it Game of Thrones, Star Wars, or any other beloved theme.
Insightful and Relevant Reads
Amidst the chaos of the modern world, staying informed is pivotal. Gift your loved ones with thought-provoking books that help them navigate tumultuous times and broaden their understanding.
Symbolic Animal Adoption
Step into the realm of meaningful gifts by "adopting" an animal on behalf of your recipient. From captivating creatures like the Blue-Footed Booby to majestic whale sharks, this gesture comes with a certificate, a plush toy, and the satisfaction of contributing to conservation efforts.
Party Games for Enlivening Gatherings
For the life of the party, delight them with an engaging party game. Whether it's "What Do You Meme" or "Cards Against Humanity," these games are the secret ingredient for hosting epic get-togethers.
Express Your Affection with Thoughtful Christmas Gift Ideas
As the festive season draws near, selecting the perfect presents for your nearest and dearest can prove challenging. However, armed with the guidance of this list and armed with one of these ten splendid Christmas gift ideas, you can rest assured that this holiday season will sparkle with magic and heartfelt appreciation.