As Cupid prepares to draw his bow, you might find yourself in a delightful frenzy, seeking that perfect gift to convey your heartfelt sentiments. Chocolates and roses are lovely, but you aspire to offer something more, something that will resonate with her on a deeper level.
And here's the secret: it doesn't have to be extravagant to be extraordinary. From a delicate pendant to an elegant Rolex watch, jewelry speaks volumes. The question is, what should you choose?
If you're circling the options as Valentine's Day approaches, take a breath – we're here to guide you. Our insights and ideas will help ensure that this Valentine's Day sparkles even brighter.
The Timeless Classic: An Engagement Ring

Valentine's Day often sees an upsurge in proposals, and for good reason. If you're contemplating a proposal, this day could be the ideal backdrop. But let's dispel a myth: you don't have to be overly cliché
An engagement ring remains a cherished symbol of commitment. If this is the moment you've been waiting for, there are a few factors to consider. Discover her favorite diamond cut, whether she prefers gold or silver, and whether a solitaire or cluster design resonates with her style.
With myriad options available, arm yourself with insights into her preferences before stepping into a jeweler's store. And remember, establish your budget ahead of time to ensure a meaningful and regret-free purchase.
Elegant Bracelets: A Gesture of Affection

A Valentine's bracelet is a canvas for conveying your emotions. It's a piece that can carry whispers or declarations of love.
Imagine a bracelet adorned with charms representing your shared adventures – a gift that transcends words. Alternatively, a tennis bracelet offers timeless elegance. Whether you're embarking on a new chapter or celebrating decades of togetherness, bracelets and necklaces are versatile tokens of affection.
For an added touch of intimacy, consider personalizing the piece with an engraving. It's an exquisite way to etch your bond onto a tangible treasure.
The Power of a Reputable Jeweler

Jewelry's value can fluctuate dramatically, primarily due to variations in quality. The marketplace is rife with diamonds and metals of varying standards. You might come across what appears to be an incredible deal online, only to find the same item priced threefold in a physical store.
Don't be fooled by apparent bargains that might lead to subpar purchases. The last impression you want to leave is that of gifting an item that lacks genuine value.
When it comes to jewelry – be it a watch for him or a bracelet for her – opt for established and trusted jewelers. Your chosen piece will hold its worth, ensuring that your gesture endures as a testament to your affection.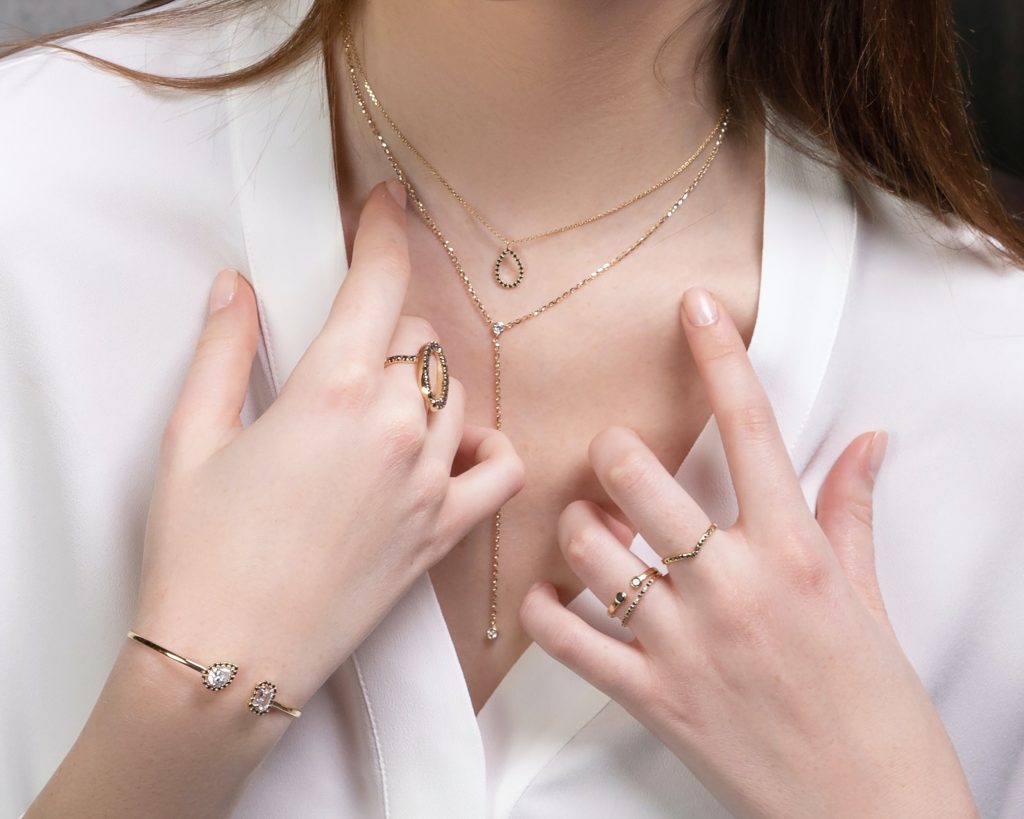 Additional Insights and Wisdom

Choosing Valentine's Day jewelry isn't just about the piece itself; it's about the emotions it encapsulates. Whether your intent is to hear a resounding "Yes!" or to celebrate a long journey together, jewelry is a universal language of appreciation.
Two fundamental principles guide this journey: authenticity and trust. Ensure that the piece you select is genuinely valuable and consider the reputation of the jeweler. This pays dividends in the long run, ensuring your peace of mind and offering a truly priceless gift.
In the end, while your purchase may demand a slightly higher investment, the security and significance it carries make it immeasurably valuable.