Presenting a bouquet of roses is a universally cherished gesture, resonating with appreciation and sentiment. Yet, amidst this time-honored tradition, lies a subtlety that mustn't be overlooked—the profound significance of the rose's color. Each hue narrates a distinct tale, evoking emotions and sentiments that transcend words. To navigate this intricate realm of symbolism, familiarize yourself with the language of rose color meanings below.
Red Roses: The Emblem of Profound Love
Unquestionably a timeless choice, red roses reign supreme, particularly during Valentine's Day. Their resplendent crimson hue encapsulates profound romantic love.
With roots tracing back to ancient Greece and Rome, red roses were offerings to Venus and Aphrodite, the goddesses of love. Hopeful lovers adorned their temples with these blooms, beseeching for the favor of affection's touch.
From the fall of the Roman empire to modern times, the tradition of gifting red roses endures, standing as a testament to enduring passion. Ideal for momentous dates, birthdays of beloved partners, or the celebration of Valentine's Day, red roses embody a proclamation of ardor that transcends eras.
Pink Roses: Whispers of Affection and Appreciation
Possessing an understated beauty, pink roses wield versatility in their meanings. Initially signifying an embryonic or budding love, their essence has expanded to convey gratitude and admiration.
Light pink roses remain reserved for nascent romances and unspoken admiration. They elegantly communicate emotion without the utterance of "I love you."
Conversely, deep pink roses bestow messages of gratitude and appreciation. A captivating display of these blossoms serves as a gracious thank you, lending a striking touch to any workspace.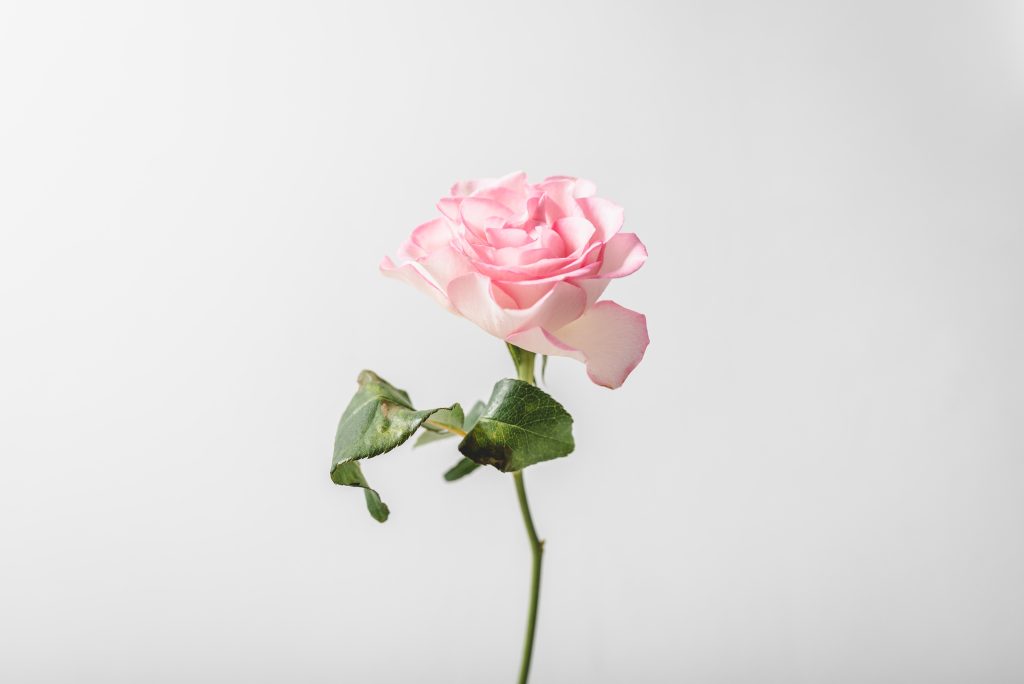 Purple Roses: Conveying Enchantment and Everlasting Love
Within the spectrum of hues, light purple roses are emissaries of enchantment, symbolizing love at first sight. Their message is one of captivation, where the heart's strings are woven by a single gaze.
In contrast, dark purple roses articulate enduring love, making them a coveted choice for commemorating anniversaries and enduring commitments.
White Roses: Purity, Innocence, and New Beginnings
Elegance finds its embodiment in the purity of white roses, a staple at weddings and births alike. Their immaculate shade evokes notions of innocence and unadulterated beginnings.
Beyond purity, they extend a wish for hopeful new chapters, whispering "I'm thinking of you." White roses transcend joyous occasions, gracefully adorning funerals while tenderly expressing sympathy.
The mellower cream roses, kin to their white counterparts, embody grace and platonic fondness. A splendid selection for post-performance accolades and artistic achievements.
Yellow Roses: Radiance and Friendship's Glow
Yellow roses radiate warmth and elation, casting a sunny aura that uplifts spirits. In their cheerful hue resides the embodiment of platonic sentiments, making them ideal for celebrating the bonds of friendship.
Their luminosity extends to well-wishing, offering solace to friends on the path to recovery. Following an illness or surgery, yellow roses exude the perfect blend of joy and encouragement.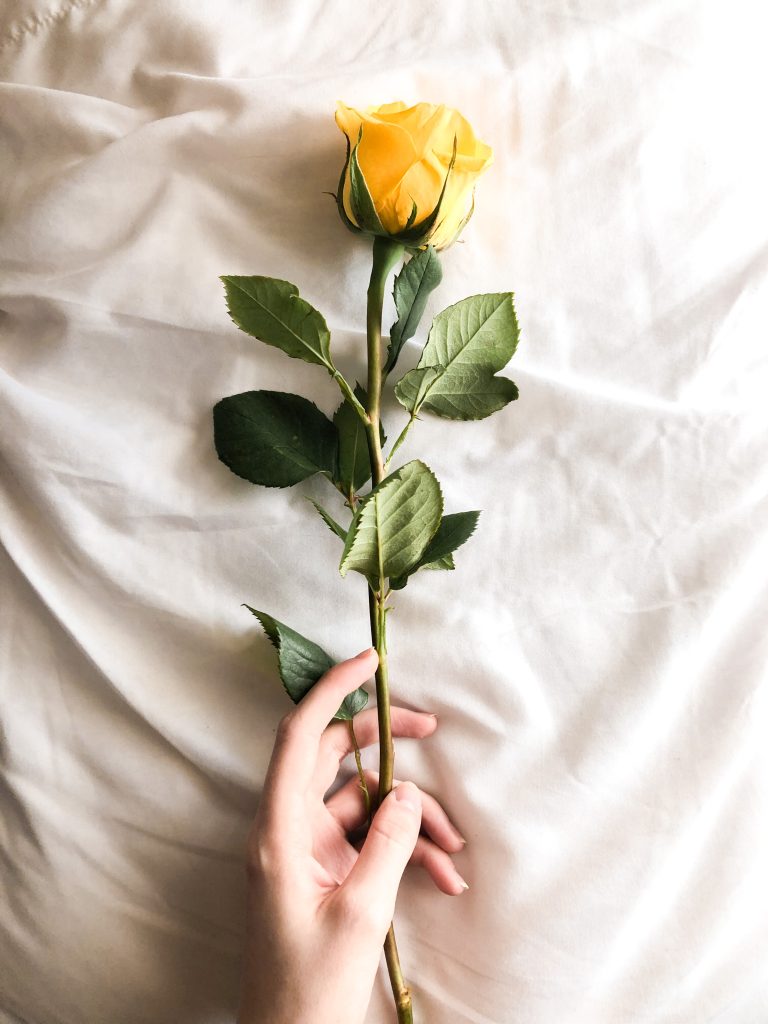 Orange Roses: Vibrant Expressions of Passion and Vigor
The least frequented among rose hues, orange roses exude a vivid spectrum of emotions. Their vibrant hue embodies passion and enthusiasm in varied contexts, transcending barriers of expression.
To amplify the resonance of other hues, integrate orange roses into multifaceted arrangements. Their infusion alongside red roses heightens the intensity of affection, bestowing a fervor unmatched.
The Bouquet's Breath: A Reflection of Sentiments
While a solitary rose exudes elegance, the resonance of emotions intensifies within a bouquet. A classic bouquet, housing six or twelve roses, stands as an embodiment of sentiments.
Should the labyrinth of rose color meanings perplex you, fear not. Enlist the guidance of a skilled florist, who shall adeptly steer you toward the appropriate hue. Irrespective of the chosen shade, the recipient's heart shall surely flutter at the receipt of these captivating blooms.